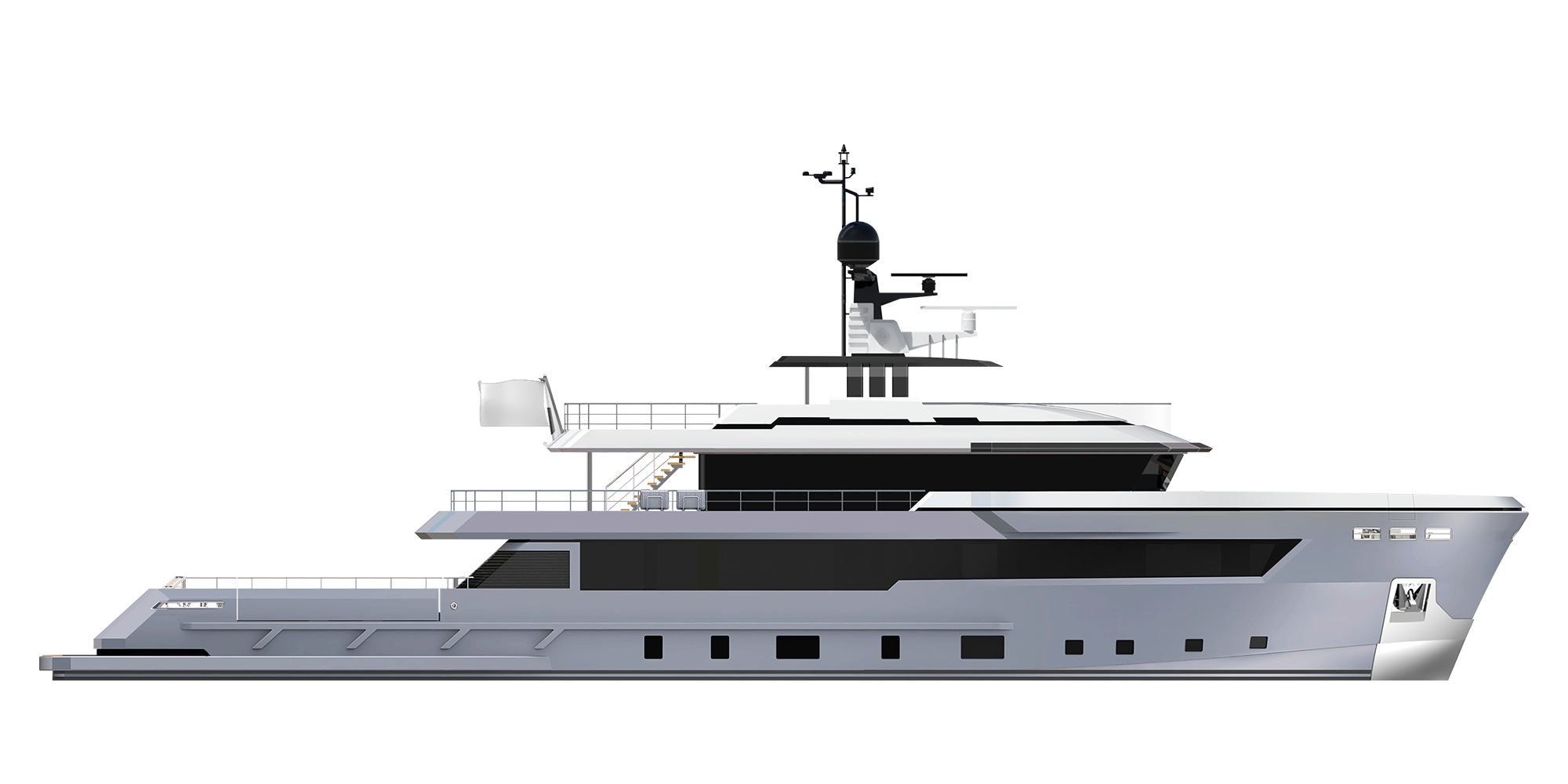 The essence of the Flexplorer line lies in it flexibility and adaptability. The Flexplorer 146 three- deck model embodies this concept by preserving the core characteristics while introducing a more streamlined appearance. It can be customized to suit each Owner's preferences and can accommodate either an A-frame crane or a concealed crane seamlessly integrated into the sun deck overhang.
Specifications
---
Length overall
---
Waterline length
---
Max beam
---
Depth, amidship
---
Draught, full load under the keel
---
Displacement, full load
---
Classification
---
Exterior design
---
Diesel oil, including UREA tank
---
Urea
---
Fresh water
---
Black water
---
Grey water
---
Clean oil / Dirty oil
---
Bilge
---
Engines
2xCATERPILLAR C32 ACERT 2x746 kW @1800 rpm IMO TIER III
---
Gearbox
2 x REINTJES 542L rapporto 3,955:1
---
Generator
---
Bow thruster / Stern thruster
---
Stabilizer fins
2 pairs, Electrical, Zero Speed
---
Maximum speed
---
Cruise speed
---
Range
---
Passengers
10 (+2 Pullman Bed) / 5 Cabins
---
Crew
---
General Plan




---
Info
We have combined the best designers, captains and skilled workers:
experiences and visions of the most have merged into a unique project. Our class of yachts is selected by the sea.
CONTACT US
FOR A BEST EXPERIENCE
PLEASE TURN YOUR DEVICE