The currents

of cutting-edge vision
Horacio Bozzo's design for the Deep Blue line seamlessly bridges the gap between the rugged exterior imagery commonly associated with explorer yachts and an elegantly timeless line of oceangoing luxury yacht. These vessels' extraordinary range - well above Transatlantic crossing - allows to sail far and wide without stopping for refueling or provisioning, and to sail even to the most remote areas of the world in comfort and safety.
The designer succeeded in creating a perfect balance between outdoor and indoor areas, providing ample private and social spaces for both Owners and guests. Special emphasis has been placed on fostering a strong connection with the marine environment, featuring expansive beach areas that may even incorporate a swimming pool.
The inclusion of spacious and comfortable crew quarters underscores our commitment to ensure the well-being of the crew during extended journey and passages.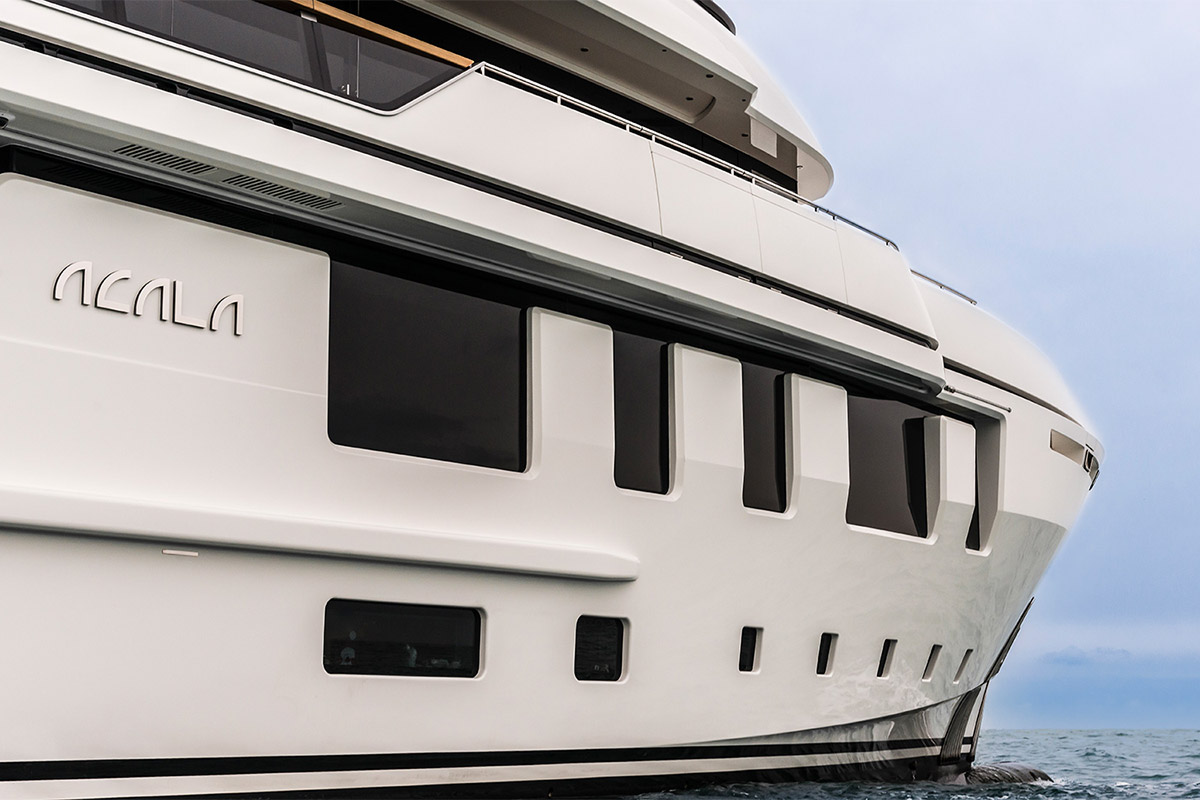 Design
Deep Blue uncluttered profiles, characterized by a gracefully tapered bow and a streamlined superstructure, epitomize a sense of balance between aesthetics and functionality. Every detail, from the precision-engineered contours to the purposeful arrangement of spaces and lines, contributes to a fluid and utilitarian design that is not only visually captivating but also supremely practical.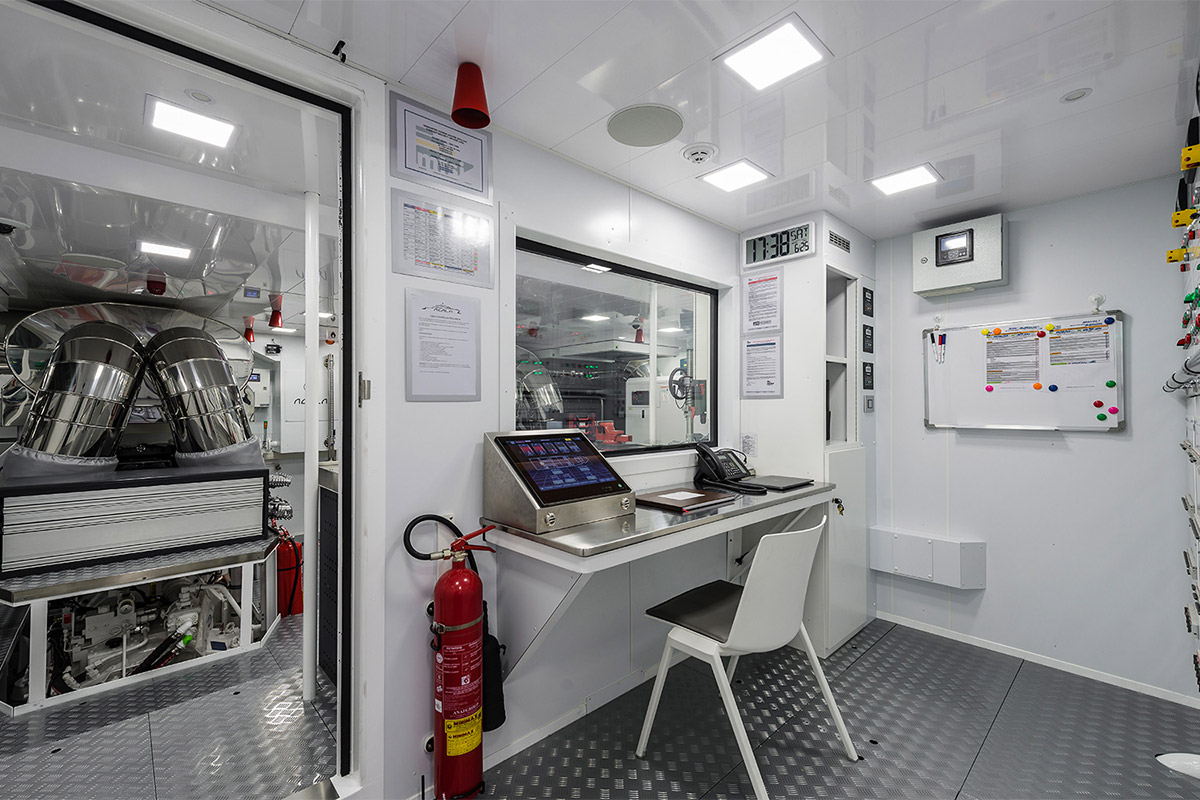 Engine room
The engine room stands as the pulsating core of the Deep Blue, embodying the principles of spaciousness, functionality, ease of maintenance, resilience, and immaculateness in every facet. Its expansive interior dimensions, coupled with a meticulously planned arrangement for each piece of machinery, ensure a hassle-free maintenance experience.
From the utilization of Cupro Nickel piping to the seamless integration of remote-controlled valves and parallel automatic generators, every element within the engine room upholds the same rigorous standards usually reserved for much larger vessels. Furthermore, our water treatment systems, encompassing black and grey water as well as bilge sludge treatment, ensure maximum respect of the marine environment.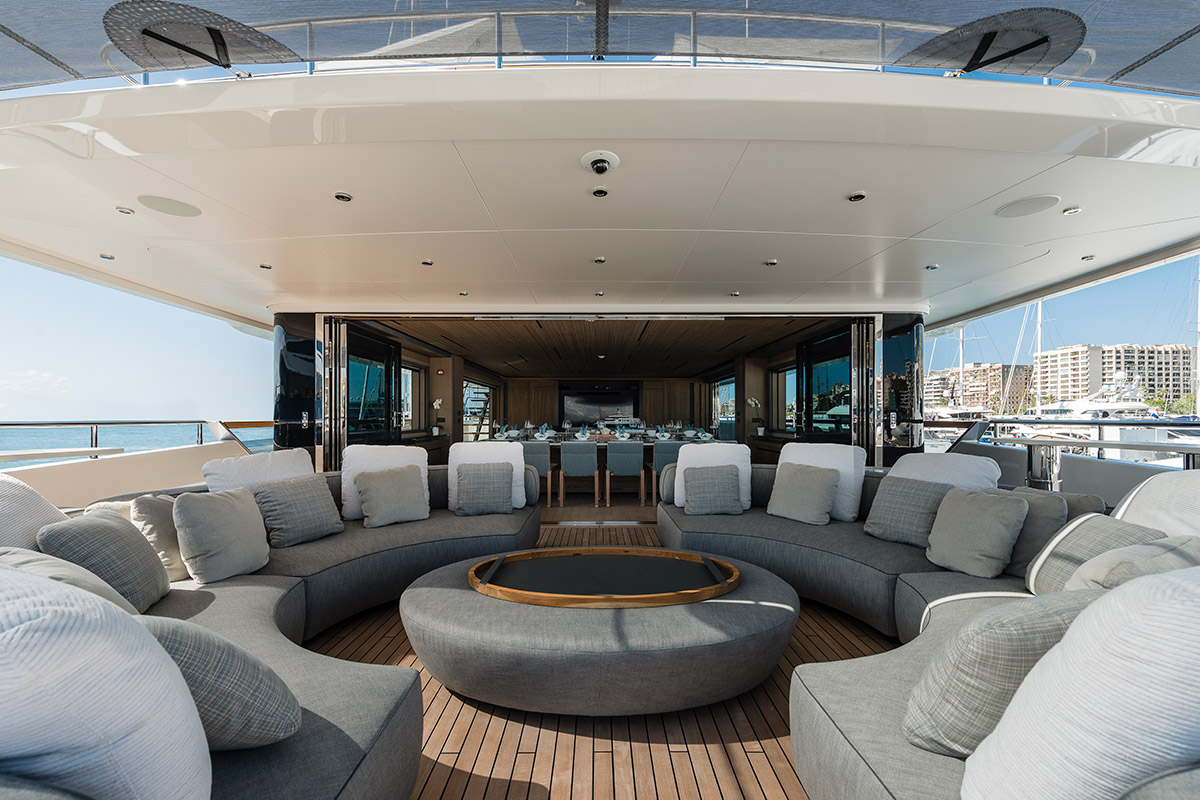 Layout
Deep Blue remarkably adaptable layouts are designed to accommodate the unique preferences and lifestyles of each owner. With expansive outdoor spaces, both owners and guests can relish relaxation in the open air, and enjoy navigation, regardless of weather conditions.
Journey
Voyages to distant horizons: sailing to remote shores with Cantiere delle Marche's explorer yachts.
DISCOVER MORE
Info
We have combined the best designers, captains and skilled workers:
experiences and visions of the most have merged into a unique project. Our class of yachts is selected by the sea.
CONTACT US
FOR A BEST EXPERIENCE
PLEASE TURN YOUR DEVICE