DISCOVER THE YACHT
Una gamma di explorer yachts con ampi spazi social, interni ed esterni, per godere di lunghi periodi di navigazione a stretto contatto con il mare. Una perfetta combinazione tra l'essenza dell'explorer ed il comfort, all'altezza delle aspettative di un Armatore.
link to page
35 x 7,50 mt
link to page
39,42 x 8,00 mt
link to page
47 x 9,00 mt
---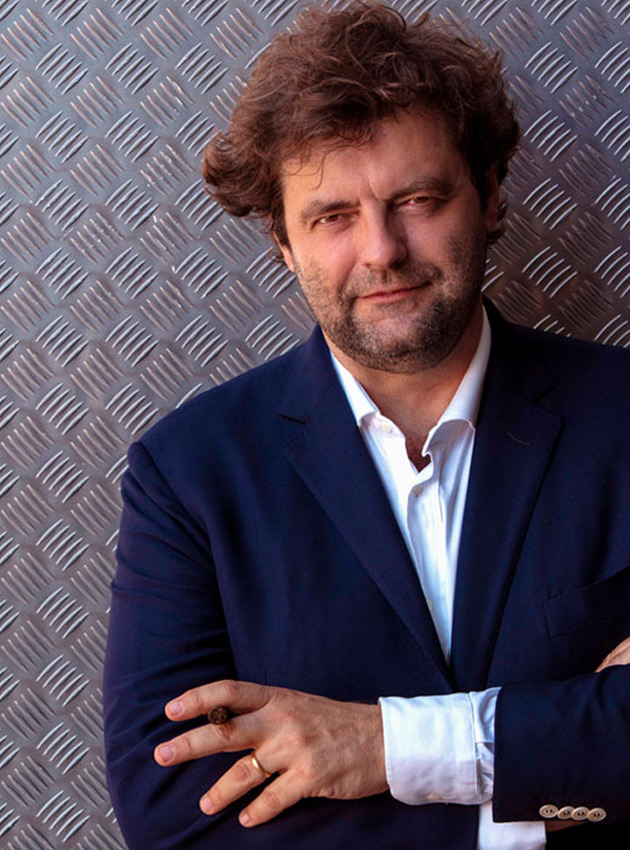 FRANCESCO
PASZKOWSKI
FRANCESCO PASZKOWSKI DESIGN
A good result – a good yacht – is always the result of a perfect team work. It's essential.
Francesco, you are one of the most successful and talented Yacht Designer worldwide and you have worked for the best companies of the yachting industry: what is your first impression after having started this cooperation with CdM?
MG 129's owner had precise ideas how his yacht should look like and Cantiere delle Marche always made the most to combine her owner's wishes and the design issues with technical aspects. We can really say a perfect team work has been created among all people working at this yacht
The Project MG is the result of time and energies spent together with the CdM team and the Owner. How difficult is to deal with all parties involved and create the perfect synthesis? Has the renown quality of processes, passion and flexibility of CdM, together with the professionalism of CNI New Build Dept helped so far?
A good result – a good yacht – is always the result of a perfect team work. It's essential. We had already worked with MG 129's owner at another yacht and we were confident we could meet his wishes for his new boat. Although It's our first experience with CdM team, a very good relationship has been established from the very first day. It was an easy start and it's going on better and better. It looks like we have been working together since longer. CdM experience together with CNI New Build Dept contributed effectively to solve a couple of aspects of the process.
Could you tell us more about the Project Mg 129? What was the brief and what is your aim with this stunning design?
The owner brief was for an explorer with large social spaces both inside and outside, offering a close contact to the sea in order to enjoy his - and his guests– staying on board during longtime cruising everywhere. Lot of storage for toys was also requested. We focused on combining the essence of an explorer with peculiar features in terms of comfort and liveability to design the yacht her owner is expecting.
CDM EXPERIENCE
CdM esplora il mondo del mare e della navigazione. Volti, pensieri e visioni di un'evoluzione dinamica, che riflette forza e chiarezza, tensione ed equilibri. CdM Experience è il magazine per coloro che scoprono attraverso l'esperienza.
DISCOVER MORE
DOWNLOAD
Per maggiori informazioni e approfondimenti tecnici, è possibile reperire contenuti extra nella sezione download.
MORE
INFO
Abbiamo unito i migliori designer, capitani e lavoratori qualificati:
le esperienze e le visioni dei più si sono fuse in un progetto unico. La nostra classe di yacht è selezionata dal mare.
CONTATTACI
PER UNA MIGLIORE ESPERIENZA
SI PREGA DI RUOTARE IL DISPOSITIVO