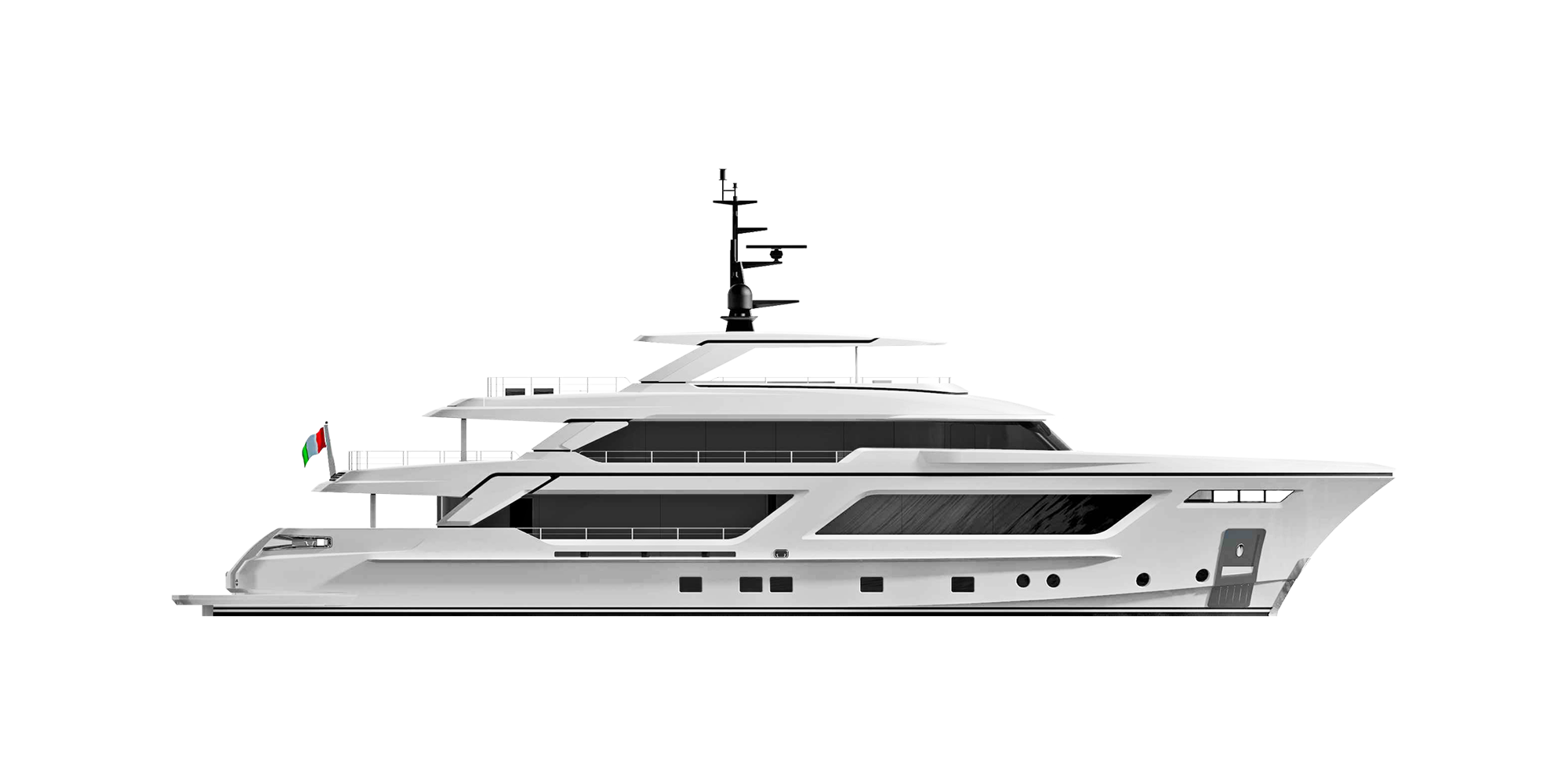 RJ 130 is a luxurious explorer yacht featuring a great wealth of exterior spaces with a real go- anywhere, do-anything expedition pedigree. Its gracefully severe silhouette bears the unmistakable signature of Francesco Paszkowski who, in addition to its noteworthy geometry, introduced countless well-conceived features in terms of logistics, livability and functionality. With this yacht Paszkowski succeeded in treading a line between innovative lines and timelessness. Cantiere delle Marche has, in turn, showcased to the yachting world that it is the yacht's inherent design and technical features, rather than appearance, that define an explorer yacht.
Specifications
---
Length overall
---
Waterline length
---
Max beam
---
Depth, amidship
---
Draught, full load under the keel
---
Displacement, full load
---
Classification
---
Exterior design
---
Diesel oil
---
Urea
---
Fresh water
---
Black water
---
Grey water
---
Clean oil / Dirty oil
---
Bilge
---
Engines
2x MAN D2862LE435 2x 882 kW @ 2100 rpm
---
Gearbox
2x REINTJES WAF 444 free standing - gear ratio 4,000:1
---
Generator
---
Bow thruster / Stern thruster
---
Stabilizer fins
---
Maximum speed
---
Cruise speed
---
Range
---
General Plan




---
Info
We have combined the best designers, captains and skilled workers:
experiences and visions of the most have merged into a unique project. Our class of yachts is selected by the sea.
CONTACT US
FOR A BEST EXPERIENCE
PLEASE TURN YOUR DEVICE