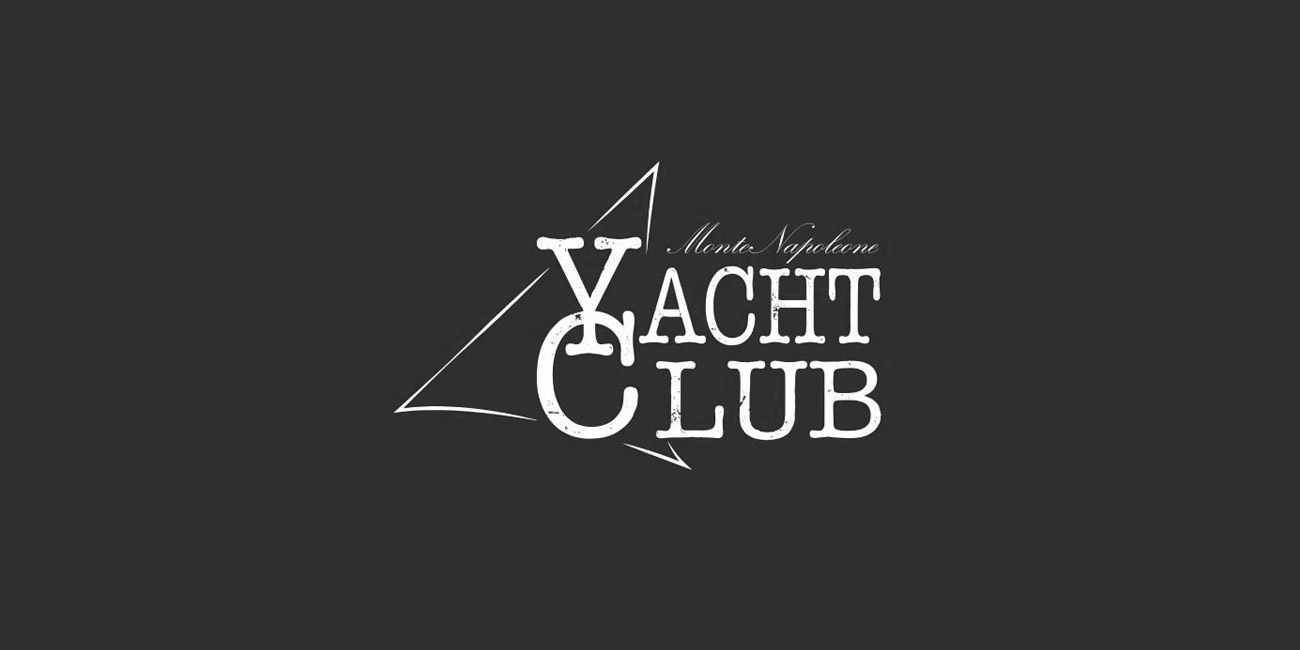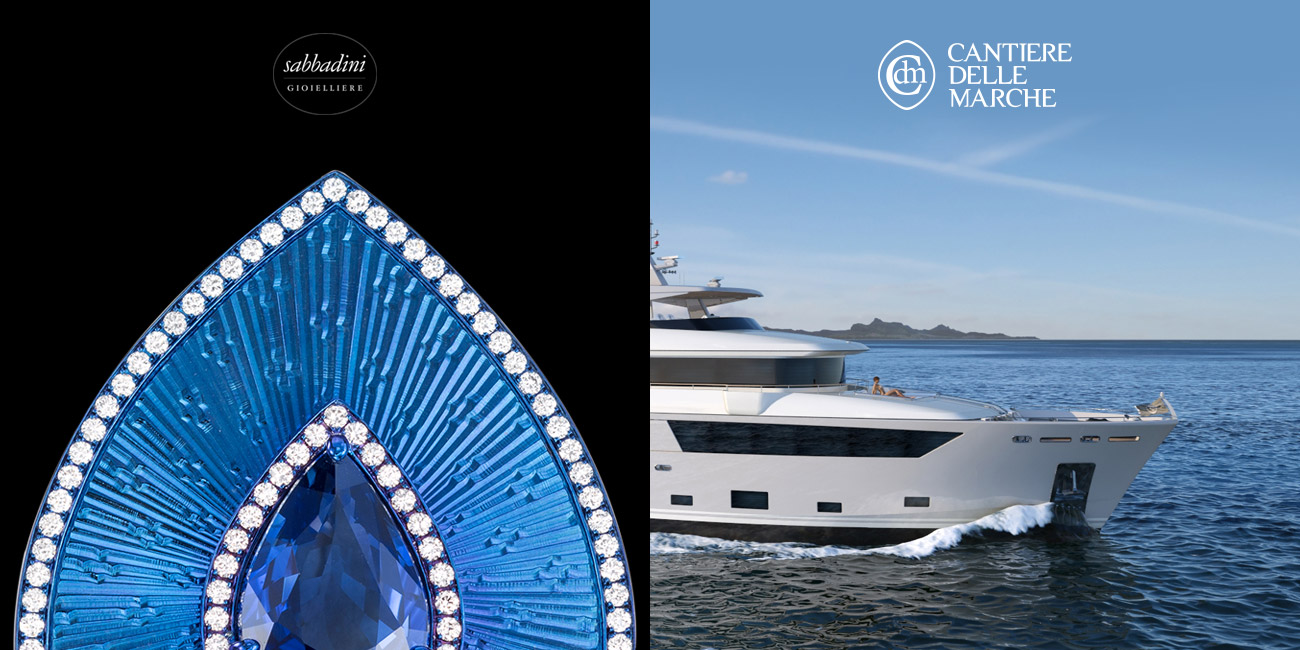 MONTENAPOLEONE
YACHT NIGHT 2016
MonteNapoleone Yacht Club: even the "aperitivo" is inspired by the sea, for the first time, Cantiere delle Marche participates to the exclusive event in Milan organized by Nautica Italiana and MonteNapoleone Association, in partnership with Sabbadini jewellery.
This year, after joining the Nautica Italiana Association, Cantiere delle Marche, in partnership with the prestigious jewellery Sabbadini in Milan, participates for the first time to the event MonteNapoleone Yacht Club, sponsored by MonteNapoleone Association and Nautica Italiana.

For this reason, just like each new yacht undergoes the ritual of breaking a bottle of champagne at its launch, Cantiere delle Marche as well has decided to "launch" this first participation with a new cocktail signed by CdM.

The "CdM Cocktail" is inspired by the flavours of the sea and designed by the bartender Carlo Tacconi, director of the historical Pasticceria Taveggia in Milan. It is made from gin mare, with dry martini and infusion of Kombu seaweed in sea water. A tribute of the Ancona shipyard to the city of Milan, home of the "aperitivo". In fact, this drink ties the world of sailing to the city promoter of trends and fashions around the world throughout the year. The CdM cocktail can thus become the protagonist of the Aperitivo Milanese ritual and reduce the distance between the capital of Lombardy and the sea, at least in the scents and flavours.

"The exploration and the desire for new challenges is what unites us and our ship owners. Our yachts allow you to discover and navigate in unpolluted seas. With this in mind, we conceived this cocktail. In fact, on the occasion of this important event, we took the opportunity to explore a world that was new to us, that of food and beverage. After all, navigating a yacht Explorer has precisely this intention: to live and enjoy the sea" said the General Manager of CdM, Bruno Piantini.

Cantiere delle Marche, a world leader in the construction of Explorer Yacht in steel and aluminum from 80 to 110 feet with a share of 60% of the market, will be present at the MonteNapoleone Yacht Club within the premises of the exclusive Sabbadini jewelery and will present a preview of the Nauta Air 108 'M/Y Narvalo, flagship which will be launched in late May in Ancona.