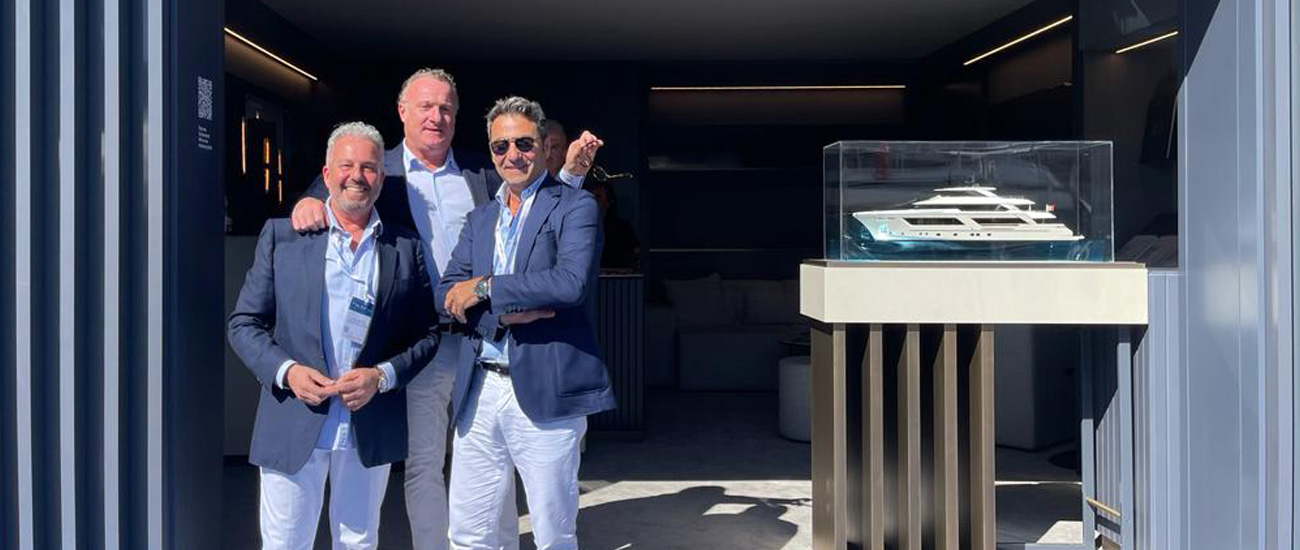 LOOKING BACK…
LOOKING FORWARD
The Monaco Yacht Show 2022 closed its doors and it is time for us to take stock of what happened to date.
We couldn't be more pleased with the welcome received by Acala, the one-off project we had on display. We lived hectic days. Our team was busy from the opening hour to dusk and the requests to visit Acala were so many that we had to be extremely selective. The project met the tastes of many potential clients for the outstanding quality of her construction (that was the adjective used most by those who went on board), her beautiful exterior line by Horacio Bozzo, her layout and elegantly understated interiors by Simon Hamui. Serious negotiations are underway.

We have to say that thanks to their ingrained quality, our explorer yachts earned a great reputation and CDM is unanimously and internationally recognized as a top shipyard that stands out for quality, design, approach to yacht building.

Yacht Shows are always a testing ground. We are extremely committed in delivering quality and confident in what we do, yet the recognition we received at both the Cannes Yachting Festival and the Monaco Yacht Show proved us that we are on the right path. We are committed, more than ever, to be up to our Clients expectations.