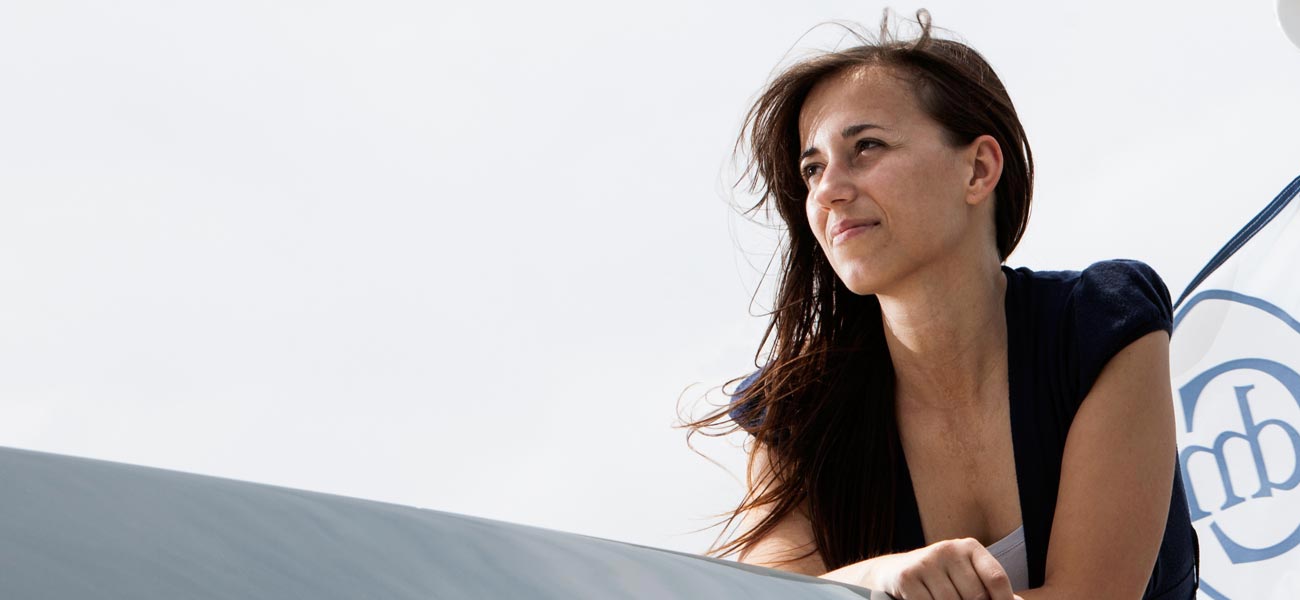 Laura
Pugnaloni
An Explorer yacht performs in total harmony and in intimate communication with nature.
Tell us a story about what really says "I AM CDM".
One of the things that makes this shipyard truly special is perfectly reflected in the most recent advertising campaign, "I AM CDM". The concept of belonging to the shipyard is not limited only to those who are directly involved (employees, associates, etc.), but expands to include anyone who comes into contact with our reality, such as brokers, sailing crews and especially ship-owners.
As regards ship-owners, a perfect example of this is what the owner of the Darwin Class 86/02 did to show his gratitude and appreciation for the work of the shipyard, but especially for all those individuals who physically built the boat. Inside the wheel house, he mounted a large framed photograph of everyone, down to the very last person, who contributed to making his yacht through the work of their own hands.
It's for the same reason that I like to cite another example, too, about what the owner of the Nauta Air 86 M/Y Yolo wanted to share with us. He had told us that he expressly wanted to host a luncheon inside the shipyard facilities on the day of the launch so that he and his guests could all sit down to eat and celebrate the event together with all of the workforce. The participants were aware that this was not merely a gesture of courteous gratitude, but that it was also the ship-owner's desire to feel like he was part of a team that is, by now, universally recognized as unique. This was his way of shouting "I AM CDM" to everyone! I think that this sense of belonging is the shipyard's real success story.