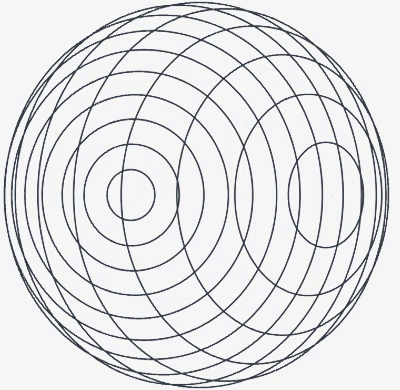 Darwin was never an honor student. He found lectures dull while had a fondness for solitary strolls to observe plants and wildlife. Darwin's neglect of studies annoyed his father, who shrewdly sent him to Christ's College, Cambridge as the first step towards becoming a clergyman.
At the age of twenty-two, in 1831, he was invited to join an overseas expedition aboard H.M.S. Beagle, a British naval ship sent out to chart certain stretches of South American coastline. It sounds weird yet two centuries ago the knowledge of coastlines of most continents was poor and nautical charts were still rather approximatively. A reluctant Mr. Darwin accepted the invitation to set sails on the Beagle as unofficial naturalist yet he was tormented by seasickness from the moment the ship left the dock throughout most of the five years on board, as reported in his "The Voyage of the Beagle". He was neither a good student nor a good sailor. While Captain and crew did their work, young Darwin collected marine specimens and made long excursions ashore for further collecting, observing and taking notes.
When they reached the Galapagos, the remote archipelago a thousand miles off Ecuador, what he saw there made him question religious dogma and suspect that species had somehow evolved. At that time a prison colony had been established on the islands and the vice-governor in charge of the penitentiary told Darwin that giant tortoises were distinguishable, island by island, from the shape of their shells as many birds from their beaks. "Maybe these slight variations show that species are not immutable," Darwin wrote on one of his many notebooks adding that whether its theory should be confirmed, it would revolutionize all views about biology and life itself.
In 1836, back in England from the long Beagle journey, Darwin formulated the three main concepts of the theory of evolution that are still accepted and are a source of wonder for their simplicity.
Variation
Offspring inherit traits from their parents. An offspring does not receive the same spectra of traits as either parent, but rather a mixture of both parents' traits.

Natural selection
A population will accumulate the traits that enable more successful competition.

Adaptation
Offspring with traits better matched to the environment will survive and reproduce more effectively than others.
In 1838, he had already formulated the theory of evolution by natural selection only to delay giving it to the press for twenty-one years when he was pressed by the awareness that his idea had been independently concocted by a young naturalist, Alfred Russel Wallace, who wrote him from Malaysia.
Wallace's papers couldn't be ignored so a joint presentation of Wallace's manuscript and an excerpt from Darwin's unpublished work was organized at the Linnean Society. In 1959, Darwin published On the Origin of Species, a major turning point in modern scientific thought.
On the Origin of CdM's explorer yachts
At 2:00 pm of August 7th 2010 a robust steel hull got into CdM's shed. An unnatural silence fell mixed with a strong emotion for a yacht which represented the first big project of Cantiere delle Marche. All bystanders had long dreamed a vessel encompassing their vision on how a yacht should be built and lived, a yacht representing a true evolution of what the market offered at that time. The yacht was christened Vitadimare. She was the first explorer of the Darwin Class range.
MORE
INFO
We have combined the best designers, captains and skilled workers:
experiences and visions of the most have merged into a unique project. Our class of yachts is selected by the sea.
CONTACT US
FOR A BEST EXPERIENCE
PLEASE TURN YOUR DEVICE